The 3rd Book In The The McCauley Brothers. Read Ki's Awesome Review…
doingsomereading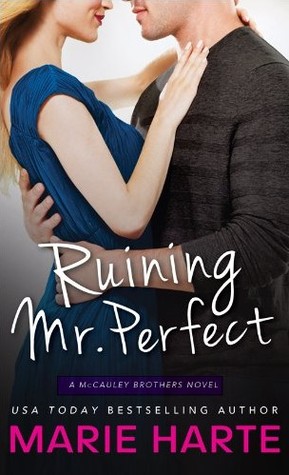 Ruining Mr. Perfect
(The McCauley Brothers #3)
Release Date: October 7th, 2014
Synopsis:
It's Not Easy Being Right…
Vanessa Campbell is a CPA by day and a perfectionist by night. She's fit, successful…and decidedly lonely. She can't stop thinking about the youngest McCauley brother, Cameron. He's just like her: smart, attractive, and usually right—except when dealing with her.
…But Someone's Got To Do It.
Cameron McCauley likes Vanessa a little too well. She's a blond goddess with a razor-sharp tongue. She hates to be wrong, just like him. But she can hold a grudge and is stubborn to a fault—also like him.
A past misunderstanding has them rubbing each other the wrong way. Cam is dying to shake Vanessa up—get her to let loose. But if he succeeds, can his heart handle it?
Other books in the series~
View original post 507 more words